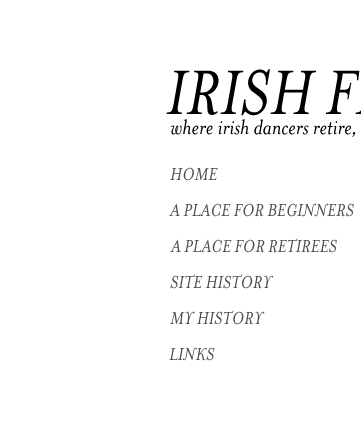 Essays, anecdotes, thoughts, and cynicism on all that relates to Irish dance. If you have something of your own to contribute, drop me a line at pupscout @gmail.com. Personal attacks won't be posted, and anonymity is acceptable.

On Irish Dance
General rants and confusions about the state of Irish dance.
Exhibit A: The Solo Costume
Collateral Damage
Personal accounts and expansions on my thoughts and experiences as an Irish dancer--and after. If there is an after.
"The Fuck's a Ghillie?"
A story about learning.

They Came, They Homeschooled, They Conquered
Who needs a feis to have a competition?

Web Wars
The Internet becomes an unlikely victim of stage motheritis.

The Good Witch of the North
North versus East South