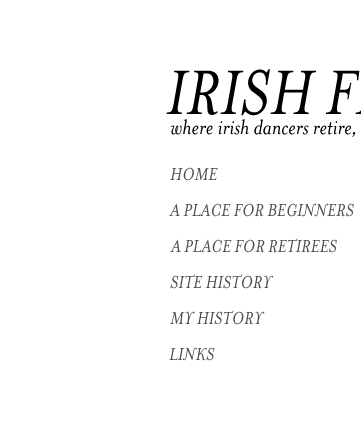 St. Patrick's Day Parade
(March 2003)
I wasn't actually with the Haran Dancers in the parade, but I was a member of the Irish Court, so I didn't entirely miss out.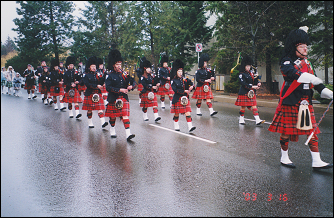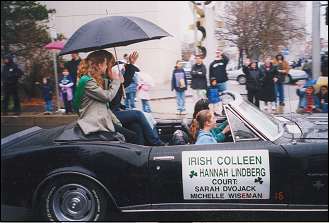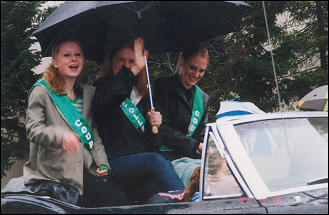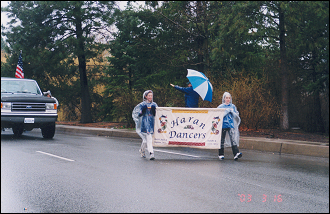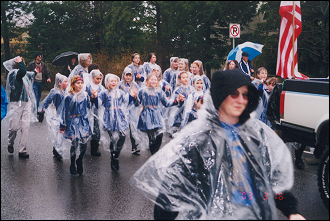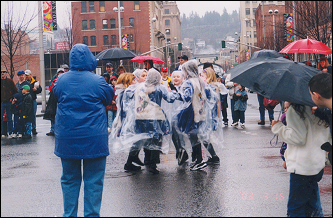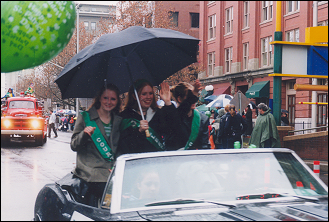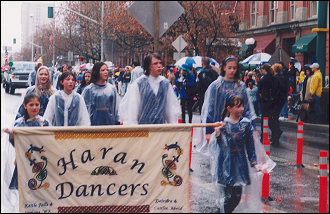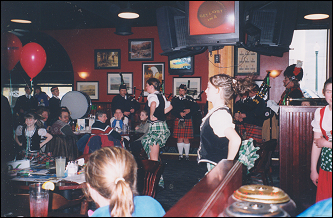 When we met for lunch, the Highland dancers attacked. I think our expressions (Cait is in a shirt with blue sleeves next to me and across from my dad) express exactly how we feel.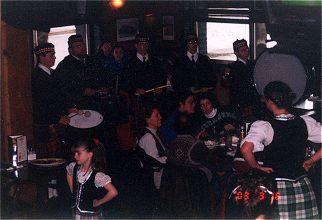 At least Deirdre looked happy about it all!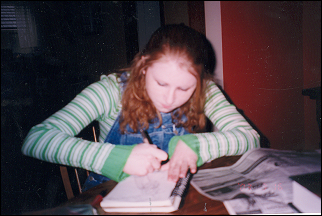 Back to drawing after it's all over.
back