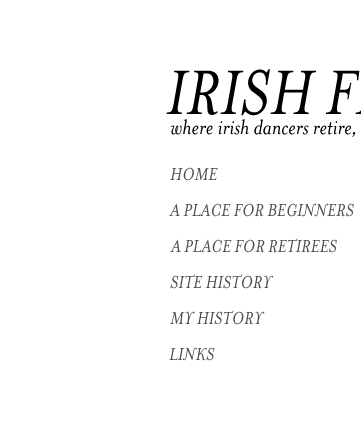 Misc. Dance-related Pictures
(Between 2001 and 2003)
Because no, I wasn't always dancing in class, or dancing at all! These pictures range from May of 2001, to June of 2003.

In May of 2001, barely a month after I started to dance, my school held a tiny little feis about an hour north, near Colville, WA. A couple other schools attended, but it was generally a very rough, outdoor feis in the summer heat. I went to go see what a feis would sort of look like, but didn't compete...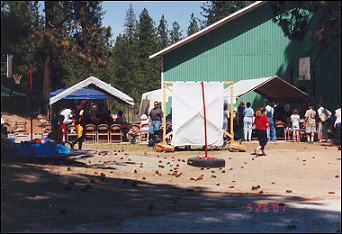 The entire feis (of course, it was inside that building, too, but that was mostly figures, food, music and some vendors).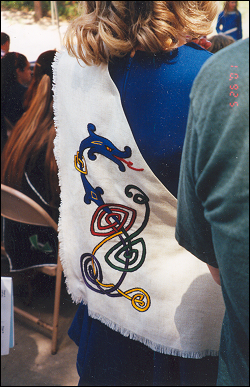 The first proper time seeing the brocks of our school dresses.

In July of 2001, my mom and I went back to Whidbey Island, where I grew up, to visit. Near our hotel in Coupeville, there was a park I often went to as a child. That park has had a bandstand in some form since before I can remember, though it has gone through many changes. It was the perfect spot to dance, so I did...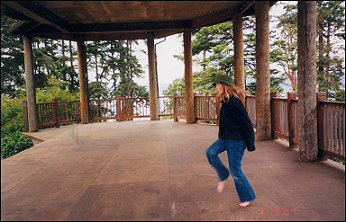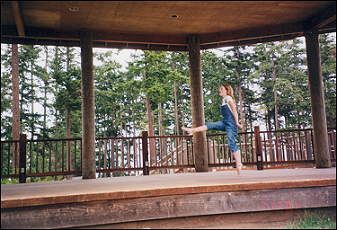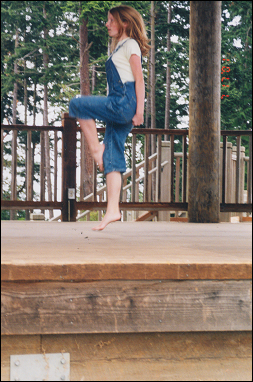 In June of 2003, we combined visiting my extended family in the Chicagoland area with the Chicago Feis. After the event, I went home and dance around in my grandma's backyard. My uncle took the following picture...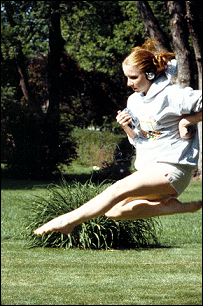 back