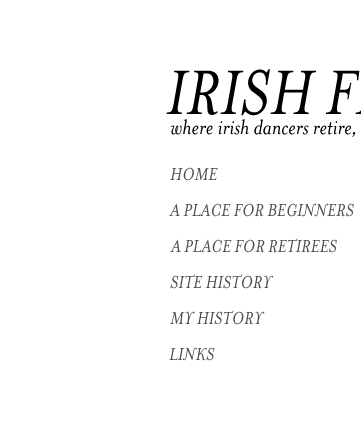 Boise Feis by the River
(Boise, ID - September 21, 2002)
I went to the Boise Feis as the only competitor from my school; it was the first time I had done that, and though I didn't enjoy it, it wasn't the last time, either.

This was my fourth feis and by this point, I was mostly in novice. After this feis, I was almost entirely in novice. However, I found it difficult to dance my solos while still curling my hair (which was much too short to be curled) and wearing such a simple (and even unfinished) school dress. After this feis, I bought a solo dress and wig and never looked back.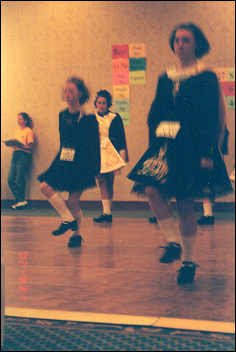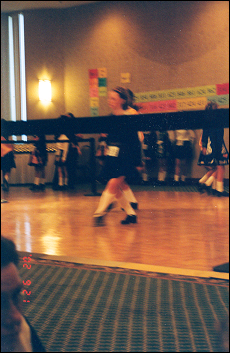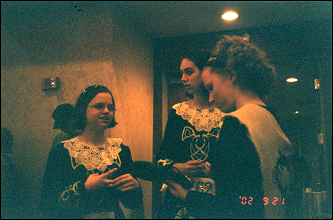 Meeting parts of Webfeis! This was probably the real highlight of the trip.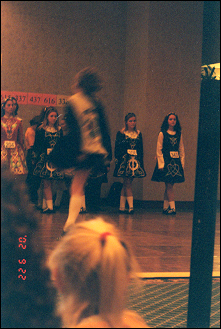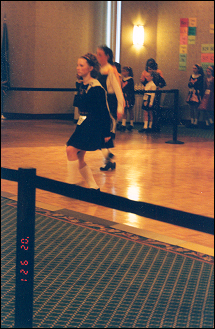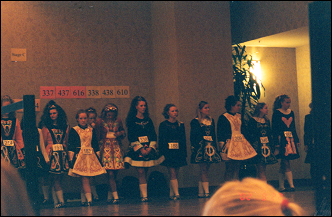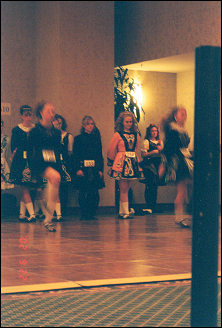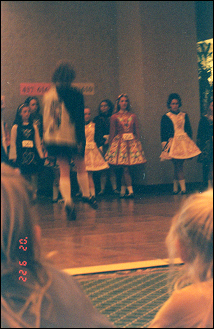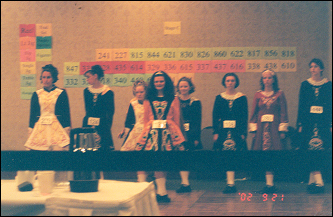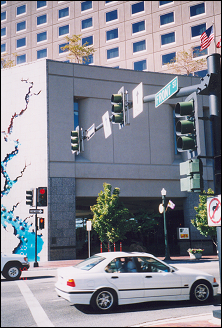 The hotel.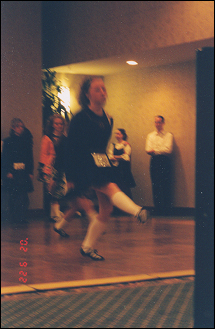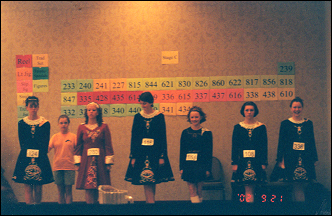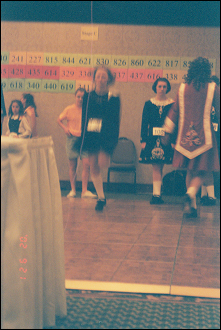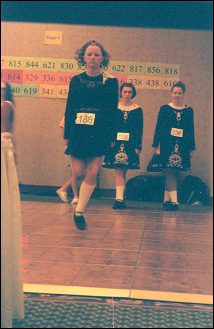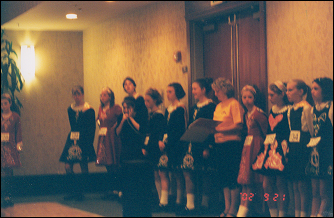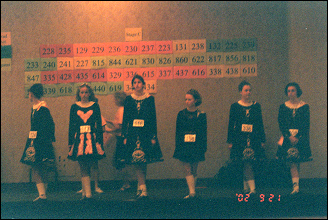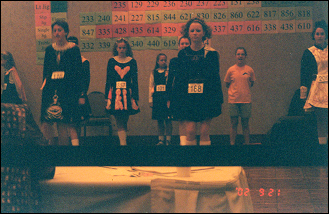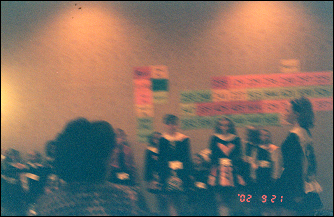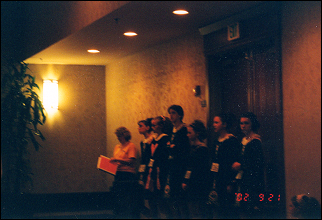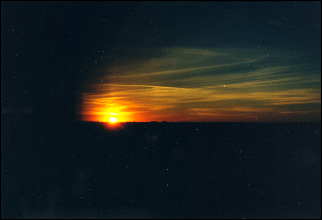 A beautiful sunset over Boise.
back